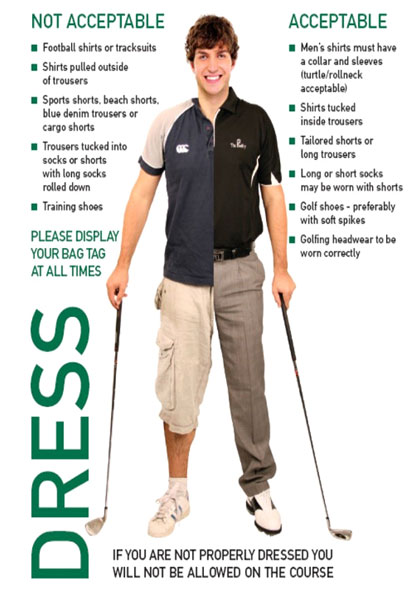 Dress Rules
Dress rules are designed to maintain the best traditions and standards of the Club.
On the course
Golfers are expected to wear smart and appropriate golfing attire.
Golf shoes must be worn at all times on the golf course.
Shorts should be tailored and worn with sports socks. Ladies tailored shirts may be worn outside skirts and trousers.
The following attire is not allowed; collar-less shirts, all blue denim clothing, tracksuits, sports and beach or cargo type shorts.
Clubhouse
Our dress code for the clubhouse is smart and casual. Jeans are acceptable and we do allow golf shoes to be worn, as long as they are fitted with soft spikes and of course, please make sure they are clean.
Mobile telephones
Mobile phones should be switched to 'silent' and be used with discretion to avoid any nuisance to others.
In this section